I love when I come across books accidentally. I was scrolling through some pictures of books fellow bookworms were reading on Instagram when I saw some post about Sweet Home and the other books in The Sweet Home series by Tillie Cole. Being the addict I am  I had to get on Goodreads and read what they were about.
These three books are so sweet they make my heart melt. I loved each and every one. I do have to say my favorite is Sweet Home but man oh man did Sweet Fall make me want to crawl deep into my sheets and just cry. Sweet Fall is not meant to be read for the weak at heart. I had to stop reading several times while reading it. There are parts which are just so heartbreaking and tragic I had to take a mental break. It was extremely well written you can tell it came from the heart.
Sweet Hope was beautiful and the Spotify soundtrack with all the songs from the book is perfect!
These books are very well written and follow a great flow. I fell in love with each of these sweet and tragic men.
I did not read the second book Sweet Rome yet. It is written in Rome's POV. I want to wait a while before I start that. It's just something I do when books are written from each person's point of view. I will read a couple of other books before I go back to Rome.
Sweet Hope
At age twenty, Molly Shakespeare knows a lot.
She knows Descartes and Kant.
She knows academia and Oxford.
She knows that the people who love you leave you.
She knows how to be alone.
But when Molly leaves England's grey skies behind to start a new life at the University of Alabama, she finds that she has a lot to learn — she didn't know a summer could be so hot, she didn't know students could be so intimidating, and she certainly didn't know just how much the folks of Alabama love their football.
When a chance encounter with notorious star quarterback, Romeo Prince, leaves her unable to think of anything but his chocolate-brown eyes, dirty-blond hair and perfect physique, Molly soon realises that her quiet, solitary life is about to dramatically change forever…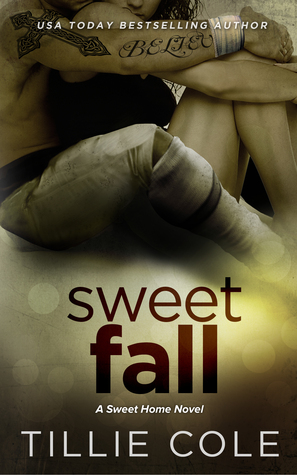 Sweet Fall
We all have secrets.
Secrets well buried.
Until we find the one soul who makes the burden of such secrets just that little bit easier to bear.
Lexington "Lexi" Hart is a senior at the University of Alabama. Surrounded by her best friends, her loving family and having fulfilled her life-long dream of making the Crimson Tide cheer squad, everything is going exactly as she always dreamed it would. But beneath her happy exterior, demons lurk, threatening to jeopardize everything Lexi has worked to achieve. When events in her life become too much to cope with, Lexi finds herself spiraling down into the realm of her biggest fear. Lexi falls hard, victim once again to the only thing that can destroy her and, on the way, finds herself falling straight into the dangerous tattooed arms of a guy from the wrong side of the tracks.
Austin Carillo, starting Wide Receiver for the Alabama Crimson Tide, must get picked in this year's NFL draft. He needs it. His brothers need it. Most importantly, his mother desperately needs it. Brought up in a world where the poor are forgotten, the sick are left to fend for themselves and no hero miraculously appears to pull you out of hell, Austin had no other choice but to make a living on the wrong side of the law—until football offered Austin the break to get his life back on track. But when a family tragedy drags him back into the clutches of the gang he believed he had left far behind, Austin finds himself falling. Falling back into criminal ways and falling deep into a suffocating darkness. Until a troubled yet kindred spirit stumbles across his path, where Austin quickly finds he is falling for a young woman, a young woman who might just have the power to save him from his worst enemy: himself.
Can two troubled souls find a lasting peace together? Or will they finally succumb to the demons threatening to destroy them?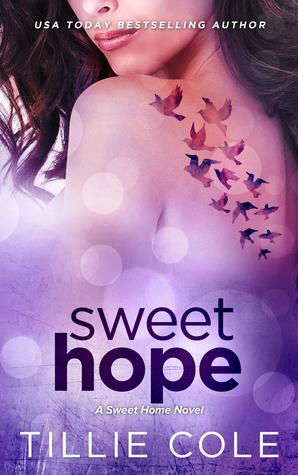 Sweet Hope
My name is Ally Prince and I've always been unlucky in love. I don't know why, I just always… have.
When all of my best friends were falling for their soul mates in College, I was left behind. I was Ally, the pretty cousin of superstar quarterback, Romeo Prince. I was Ally, the best friend to the most amazing group of girls I've ever known—a title I loved, but one I became tired of 'just' being. And I was Ally, the one on which they could all rely.
But to me, I was Ally, the girl with the heart no one had claimed… And I was, Ally, the girl, who underneath it all, was heart-breakingly lonely.
I LOVE love; the thought of it, the nervous excitement of falling for Mr. Right, the desire of someone becoming my entire world… of me becoming theirs. I've always wanted passion, heart-stopping, epic, life-changing romance… I've always wanted the fairytale… I've always wanted it all.
It just never seemed like I would get it.
For the past few years I've thrown myself into my career as a museum curator. I'm the best of the best, the person every museum wants to hire, so when an opportunity came up to move to Seattle, I jumped at the chance. My cousin and my best friend lived in Seattle and I needed a change.
I needed a new beginning.
I wasn't expecting to meet anyone in the Emerald City. I wasn't expecting to work closely with the reclusive new sculptor my all-important gallery design was centered around. And I certainly wasn't expecting to fall for him… heart-stopping, epic, life-changing love…
My real life fairytale come true.
But, like in every fairytale, there's a villain, a dark and tortured soul… I just didn't know that the villain and the hero in my story would end up being one and the same.